MONDAY
Walk-ins:
9am to 12pm
Appointments:
1pm to 5pm
TUESDAY
Walk-ins:
9am to 12pm
Appointments:
1pm to 5pm
WEDNESDAY
Appointments:
9am to 5pm
THURSDAY
Walk-ins:
9am to 12pm
Appointments:
1pm to 7pm
FRIDAY
Walk-ins:
9am to 12pm
Appointments:
1pm to 5pm
SATURDAY
Appointments: 7am to 2pm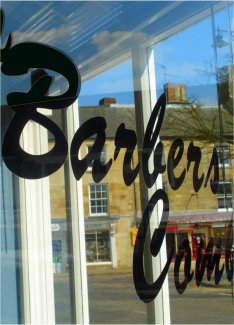 Welcome to the Barbers Comb
The Barbers Comb is a traditional barber shop located in the historic market town of Oundle. Richard opened the shop in 1994 and has been cutting hair in Oundle for over 20 years.
We offer a mix of traditional men's barbering with modern styling and cutting to provide the perfect hair cut for young and old. Our aim is to provide our customers with a high quality hair cut in a relaxed and friendly atmosphere.
The Barbers Comb is conveniently located in the Market Place at the heart of Oundle. We operate a walk in service in the mornings Monday to Friday and a booking only system in the afternoons and on Saturdays. See our Book An Appointment page for more details.
Hope to see you soon Richard
WALK-IN PRICES
OAP £8.00
Adults £11.00
Children £11.00
Beard Trim £8.00
Haircut & Beard Trim £18.00
APPOINTMENT PRICES
OAP £13.00
Adults £13.00
Children £13.00
Beard Trim £9.00
Haircut & Beard Trim £21.00
Skin Fade £16.00