Opening Hours:
ALL APPOINTMENTS AT PRESENT
N.B. Walk-in's Are Back from 2nd Aug 2021 : Mon, Tues, Thurs, Fri between 9am & 12pm
Monday
9am to 5pm
Tuesday
9am to 5pm
Wednesday
9am to 7pm
Thursday
9am to 7pm
Friday
9am 7pm
Saturday
7am to 2pm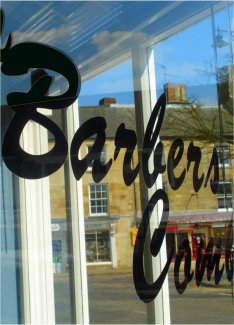 Welcome to the Barbers Comb
The Barbers Comb is a traditional barber shop located in the historic market town of Oundle. Richard opened the shop in 1994 and has been cutting hair in Oundle for over 20 years.
We offer a mix of traditional men's barbering with modern styling and cutting to provide the perfect hair cut for young and old. Our aim is to provide our customers with a high quality hair cut in a relaxed and friendly atmosphere.
The Barbers Comb is conveniently located in the Market Place at the heart of Oundle. We operate a walk in service in the mornings Monday to Friday and a booking only system in the afternoons and on Saturdays. See our Book An Appointment page for more details.
Hope to see you soon Richard
WALK-IN PRICES
OAP £7.00
Adults £10.00
Children £10.00
Beard Trim £7.00
Haircut & Beard Trim £14.00
APPOINTMENT PRICES
OAP £12.00
Adults £12.00
Children £12.00
Beard Trim £8.00
Haircut & Beard Trim £15.00
Skin Fade £15.00